How do you choose your accountant?
Not all accountants are the same! They all start off with the similar core training, but soon start travelling down very different roads that shape their technical expertise and experience.
At the end of the day it's a very personal choice. You need to be comfortable with the person you are entrusting your financial affairs and confidential information to, how they relate to you and respond to your particular needs.
Are we meant for each other? Call us for an obligation-free chat…
Accessible when I need him…gives me huge peace of mind…I endorse and highly recommend Brian Katzen and Info/Max
I have been a client of Brian Katzen at Info/Max for approximately 17 years, to help me with all aspects in the use of business accounting software.
Brian has always been very friendly, exceptionally approachable, and very knowledgeable in both MYOB while I used that accounting software, and at present with Xero, which I changed to a few years ago on his recommendation.
It undoubtedly gives me huge peace of mind knowing that I have someone I can always rely on to help me in this aspect of running my practice, and to communicate with my accountant at tax time.
Brian is and always has been accessible when I need him. He is just a short phone call away and he is also amenable to even come to my home in the evenings or to my practice if I need that help.
I was initially very reticent about changing from MYOB to Xero because it meant leaving a system I had come to understand and learning a whole new system, and I resisted making the change on that basis. Brian assured me that the move to Xero would make my life easier and that he would help me to make the transition. He certainly stuck to his word which helped to make the changeover almost seamless. His advice also was spot on. To say that Xero saves me time is an understatement. I am now pretty familiar with the program and it is just so easy and quick. But when I need help, I just call him and like magic my problem is solved.
I endorse Brian and Info/Max, and I would highly recommend utilising his services.
Dr Leonard Hoffenberg, Principal Dentist, TLC Dental
At TLC Dental we aim to provide just that-`TLC` for our patients while at the same time striving for excellence in dental care.
Our dentist, Dr Hoff, understands cosmetic dentistry and how to make his patients look fantastic with teeth whitening, veneers, crowns or implants. In fact this is one of his passions.
But for teeth to look fantastic they also need to be healthy, which is why a huge focus is also placed on preventative dental care and helping our patients look after their teeth.
We also have experience in sleep dentistry which can really change people`s lives and that of their partners.
We are conveniently located in the Sydney CBD.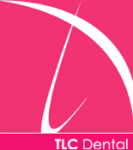 Goes the extra mile…I would highly recommend his services to anyone requiring a great accountant!
I'm always impressed with Brian's effort to go that extra mile, and appreciate our monthly catch-ups to discuss the health of my business.
He is a fantastic guy, easy to talk to, polite and honest.
I would highly recommend his services to anyone requiring a great accountant!
Andrew Smith, Owner, High Definiton Detail
High Definition Detail is a professional mobile car detailing service specialising in Interior & Exterior Detailing, Paint Correction (Machine Polishing) & CQuartz Finest Paint Protection. We are Sydney's only CQuartz Finest authorised detailer, an exclusive product only entrusted to a handful of professional detailers.