Brian Katzen

Accounting, Tax, Financial Advice, Strategic Planning, Xero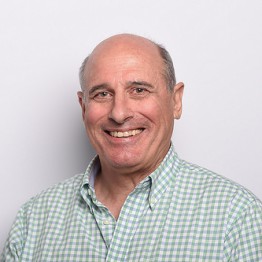 About Brian: Founded Info/Max in 1994. My initial focus was to provide clients with consulting services in cutting-edge IT and business development, and since 2012 it has expanded to become an integrated accountancy, tax and financial advisory practice.
Qualifications: Chartered Accountant | Registered Tax Agent| Financial Advisor |Management Consultant |MBA (AGSB, UNSW) | Cert iv TAE | Xero Certified Advisor | WorkflowMAX Certified Advisor
Specialties: My career, particularly over the past 20 years, has concentrated on cutting-edge IT systems for small – medium businesses and Management Accounting. In Management Accounting the focus is on helping you look through your business's windscreen instead of its rear-view mirror – in other words, managing future success in planned and structured way. This has helped develop the essential skills required for the new era of accountancy – working more closely with you, and starting with a blank sheet and mapping out a direction forward.
Philosophy to accountancy: Advances in IT, in particular cloud-based accounting applications, has opened up new opportunities in the services we can now provide our clients. Traditionally, the emphasis has been on the historically-based compliance aspects – bookkeeping, accounting, tax and the production financial statements and statutory returns. We can now help you focus on looking forwards instead of backwards, and provide you with a totally integrated set of financial services including personal financial planning to grow your wealth and retirement nest-egg, and strategic planning for the growth of your business.
Publications: Management Accounting & Analysis Handbook (Pearson) 3rd Ed. 2009, 2nd Ed. 2008 (ICAA Management Accounting textbook); Project Management – lessons from project failure in the IT industry, 2001 (CA Magazine); Making Project Management Education Happen – Online, UNSW
Umi Bradford
Bookkeeping, BAS & Project Management, MYOB
About Umi: Umi started her career as an accountant specialising in tax and business services in various Chartered Accounting firms in Sydney. It is through this experience she developed her understanding and appreciation of the accounting and bookkeeping needs and requirements of small businesses. For the past 10 years Umi has been focussing her career on providing bookkeeping services to small businesses.
Specialties : Bookkeeping, BAS, MYOB & Xero, Project Management