Info/max Accountancy - Chartered Accountants, Licensed Financial Advisors, Registered Tax Agents, and Xero Certified Advisors.
Every day we set out to help young professionals and family businesses make their businesses work better. In that way, we can make a small but significant contribution to our local community, and people in need in Australia and around the world.
Info/Max integrates all its accounting and advisory services into one…
You get year-round support in growing your business and your personal wealth.
We specialise in smaller, local businesses & NFP's, companies, partnerships, sole traders, trusts and SMSF's.
Accounting, Tax, Xero, Personal Financial and Business planning.
Independent Licensed Financial Advisors (AFSL No: 488995) we help you plan you financial future through a superfund or SMSF.
For over 20 years we have developed a reputation in Sydney for personal service, professional advice, and value.
Our integrated Accountancy & Advisory service helps you achieve your business & personal financial goals!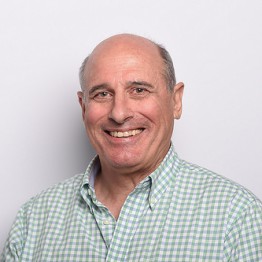 Hi! I'm Brian Katzen, and I founded Info/Max in 1994.

Most of my professional career has been in professional practice, specialising in small~medium sized businesses in manufacturing, retail and wholesale, and service industries.

After several years I decided to venture into commerce and industry to broaden my perspective.

Working on your side of the great divide provided me with invaluable experience and insight into the day-to-day challenges you face, how and what type of accounting, financial and other information you use, and how you utilise the services of your accountant to help you drive your success.With the advent of computerised accounting I was an enthusiastic early adopter. Initially it was to provide an efficient process of handling the paper and crunch work, but with it came the ability to access and utilise vast amounts of business information to drive profits.
Read more....
What our Clients Say
"Very professional accountant, exceptional service, highly recommend!"
– Kyle, Pulse Electrical
"Brian has helped us greatly to switch over from to Xero. Without Brian this changeover would not have been possible."
– Zak, Clark Removals
"Brian is always accessible when I need him. He is just a short phone call away and he is also amenable to even come to my home in the evenings or to my practice if I need that help."
– Dr Leonard, TLC Dental
"Goes the extra mile… I would highly recommend his services to anyone requiring a great accountant!"
– Andrew, High Definition Detail


Australian Financial




Services Licence
AFSL No: 488995